Stand Up To Racism Together Campaign
Our "Stand Up to Racism Together" campaign encourages newcomer youth to combat racial injustices through digital media and storytelling. In their anti-racism video, they shared their experiences of racism, challenged stereotypes, advocate the message of hope using social media as a tool to raise public awareness
During the 8-week project, our youth participants attended workshops on the dimensions of racial discrimination, getting hands-on graphic design training, and creating their own posters to raise social awareness against racism!
In the videos, participants showcased their artwork, present stories, and concepts behind their design, and share their thoughts on anti-racism.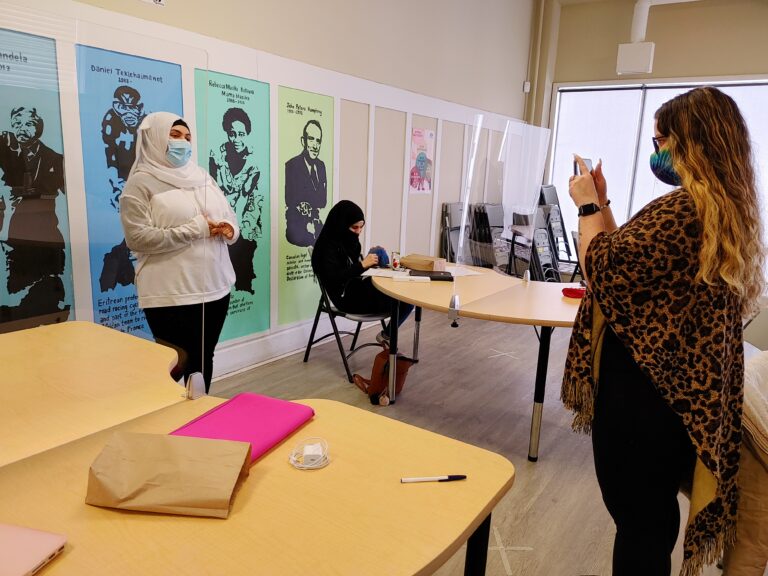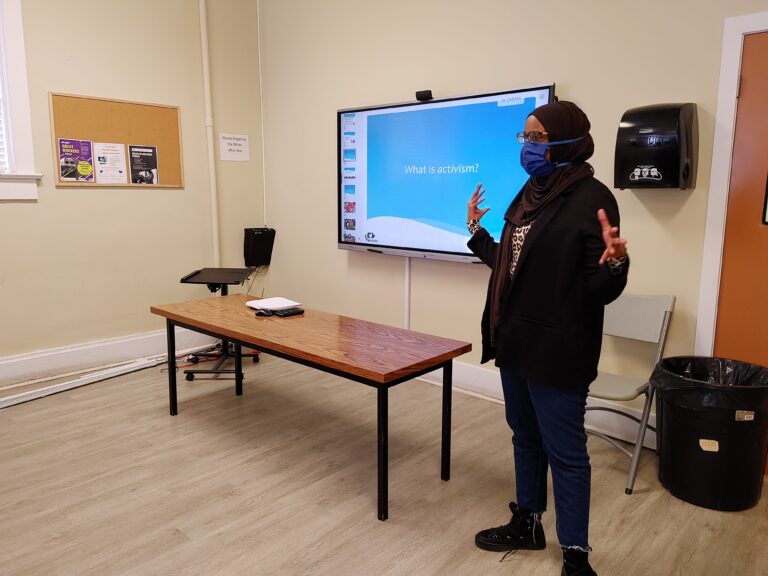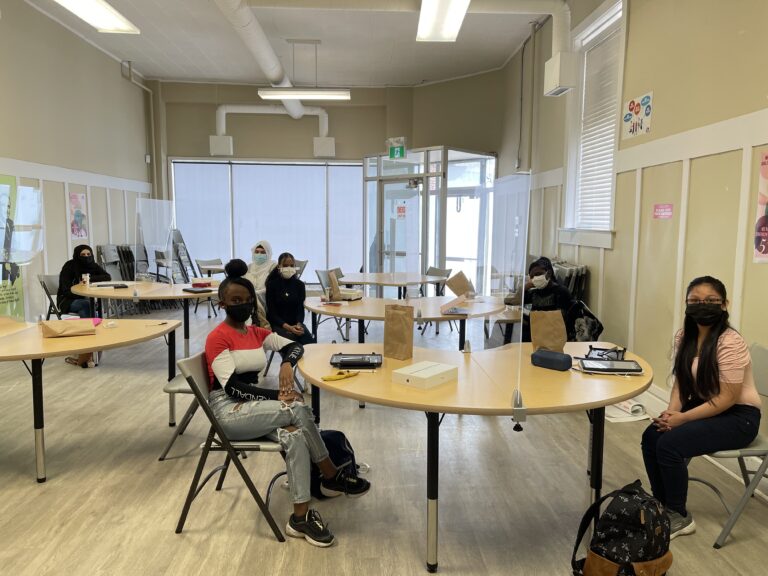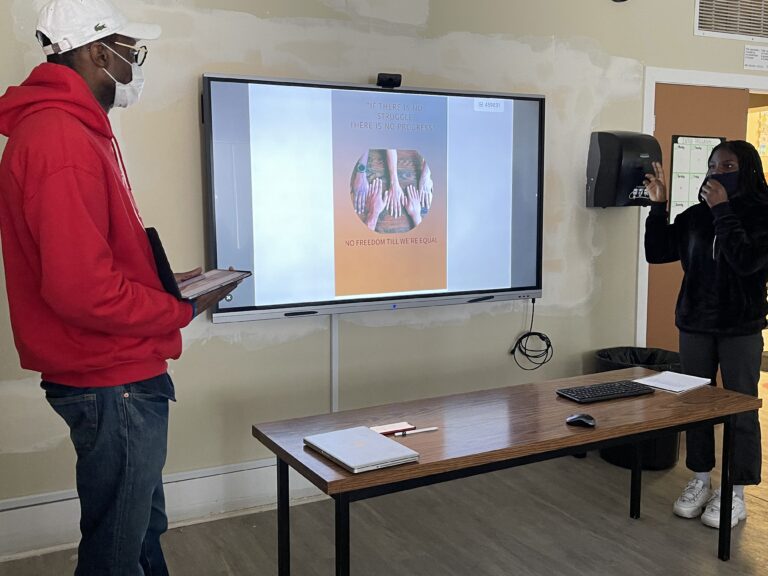 Stand Up To Racism Together Videos
Over the course of seven weeks, a handful of our newcomer youth participated in workshops on racial discrimination and graphic arts and developed art to share the importance of fighting racism. This has culminated in a video showcasing their artwork called "Stand up to Racism Together". With their designs, our youth targeted racism in employment and hope to raise awareness on how racism impacts society.
Want to know what they have to say about racism? Check out the video and listen to their stories!
Our second group of newcomer youth have chosen to reclaim their identities and address false assumptions by taking back their stories. They want to use their art to put the issue of racism in the forefront and encourage people to take action. Let's open our hearts and listen to their stories.
Our third group of  youth focused on the topic of cultural appropriation, examining the importance of respecting other cultures and how appropriation can reinforce stereotypes and contribute to oppression. Let's take a look at their designs and hear the stories behind their artworks!
Our latest Stand Up To Racism Together video is here! In the video, our youth showcased their artworks and talked about their fight for racial equality, unity and justice! Let's get to know our newcomer youth and listen to their powerful stories!