Halloween Candy Safety Tips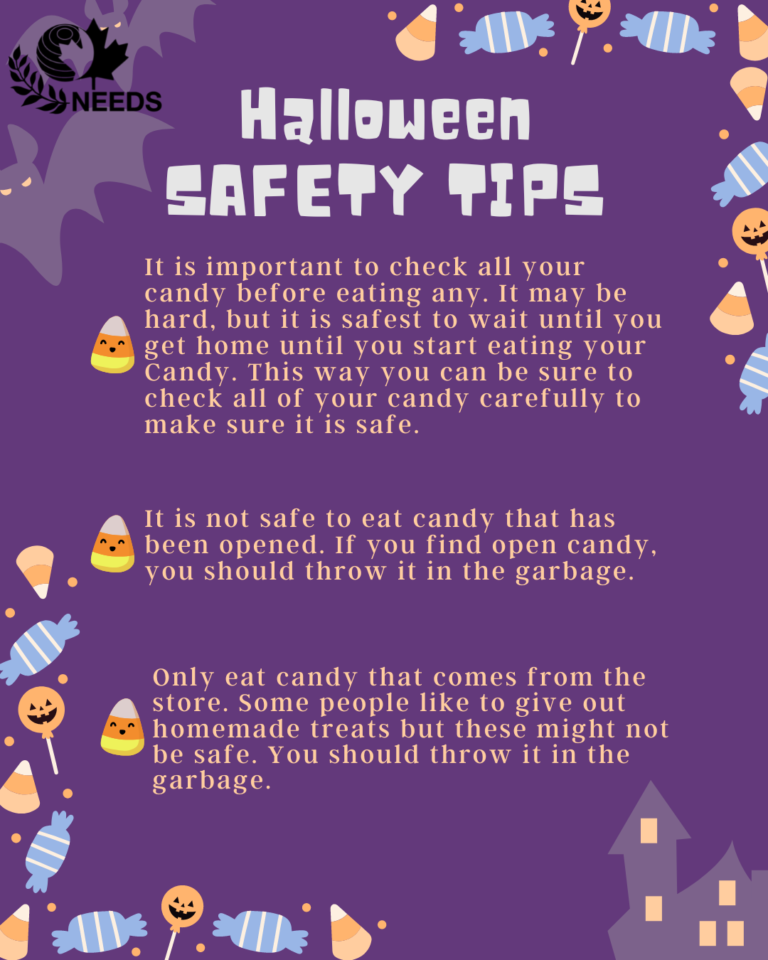 Here are some important tips you should follow to keep yourself safe and healthy this Halloween:
➡️It may be hard, but it is safest to wait until you get home until you start eating your Candy. This way you can be sure to check all of your candy carefully before eating any. 🍬
➡️Did you find some candy that is open? Do not it eat. It is not safe to eat candy that has been opened. If you find open candy, you should throw it in the garbage. 🗑️
➡️Only eat candy that comes from the store. Some people like to give out homemade treats, but these might not be safe. You should throw it in the garbage. 🗑️
Trick-or-Treating Walking Tips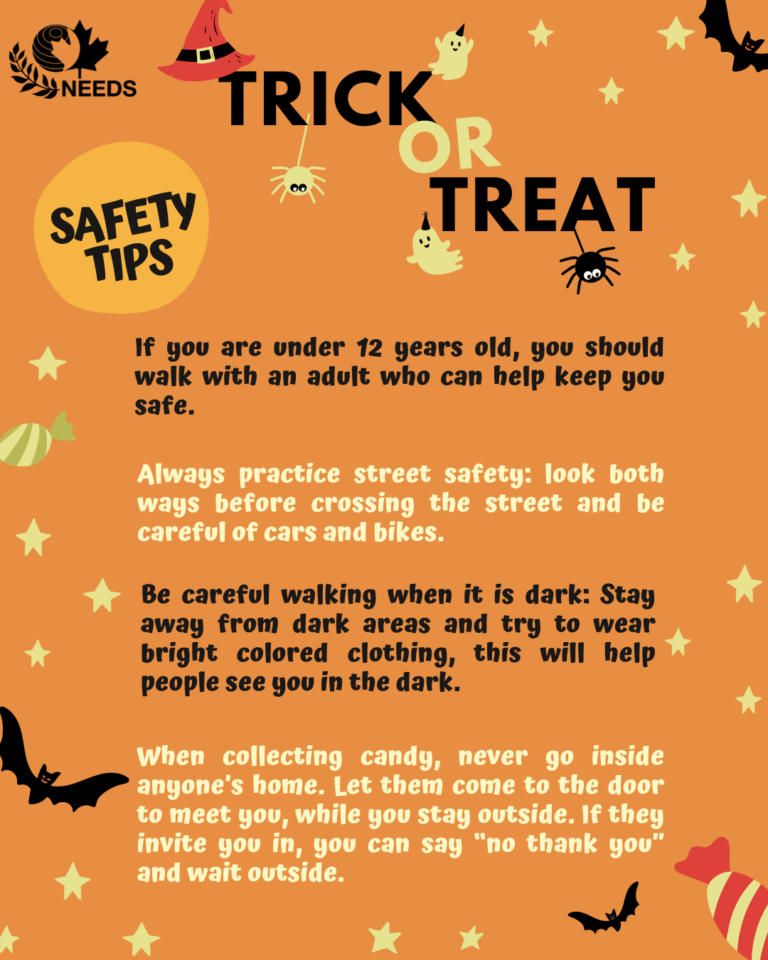 In Canada, to celebrate Halloween, some people like to put on a creative costume and go door to door collecting Candy. We call this Trick-or-Treating!
When trick-or-treating it is often dark outside and it important to stay safe. Here are some tips on how to have a safe trick-or-treating experience this Halloween:
➡️If you are under 12 years old, you should walk with an adult who can help keep you safe🚶🏾‍♂️🚶🏻‍♀️🚶🏼
➡️Always practice street safety: look both ways before crossing the street and be careful of cars and bikes. Once it gets dark, it gets difficult for drivers to see you. 🚦🚗🚴
➡️Be careful walking when it is dark: Stay away from dark areas and try to wear bright colored clothing, this will help people see you in the dark🦺
➡️When collecting candy, you never need to go inside anyone's home. Let them come to the door to meet you, while you stay outside. If they invite you in, you can say "no thank you" and wait outside. 🍬
➡️Don't forget to yell "Trick-or-Treat"!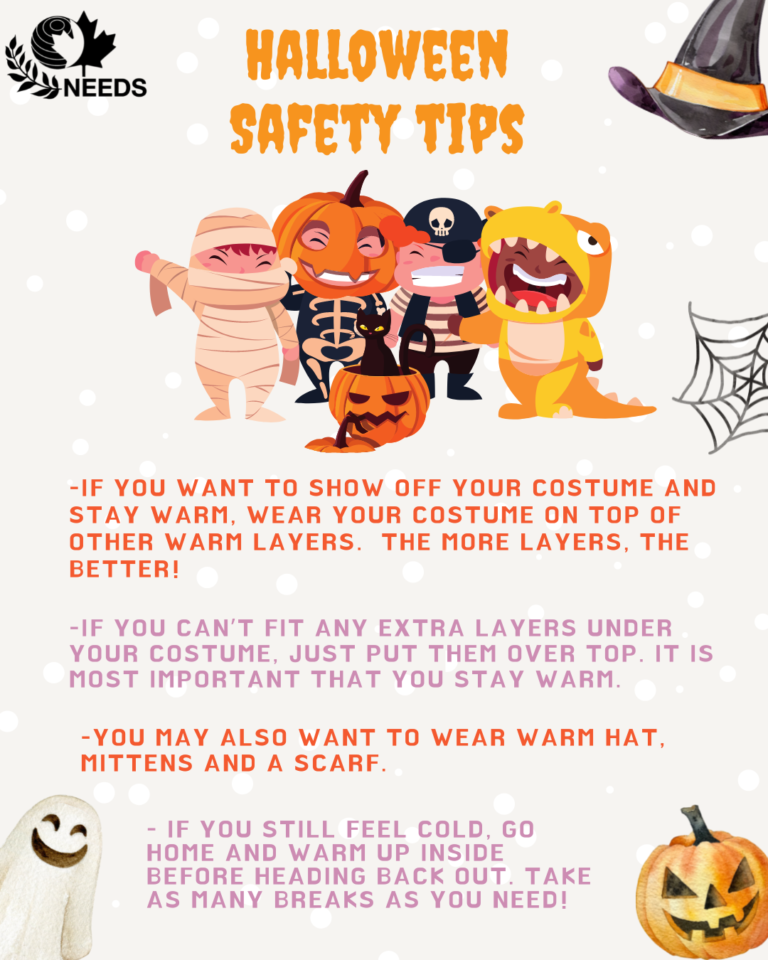 In Winnipeg, Halloween can be cold. Sometimes it even snows! ❄️❄️ Dressing up in a costume is part of the fun but you won't be having much fun if you feel cold. If you are going to be out walking around this Halloween it is important you stay warm:
➡️If you want to be show off your costume and stay warm, wear your costume on top of other warm layers. You might be able to fit two pairs of pants, two shirts, or even a jacket and ski pants. The more layers, the better! 🧥
➡️If you can't fit any extra layers under your costume, just put them over top. It is most important that you stay warm. If someone wants to see your costume you can show them! 👻
➡️You may also want to wear warm hat, mittens and a scarf. 🧣 🧤
➡️If you still feel cold, go home and warm up inside before heading back out. Take as many breaks as you need! ☕
Stay warm out there while trick-or-treating and have fun!!